Friday Jan 20, 2023
Season 2, Episode 1 - Water information hub: the role of the Bureau of Meteorology in collecting vital water information and the importance of reporting to the community.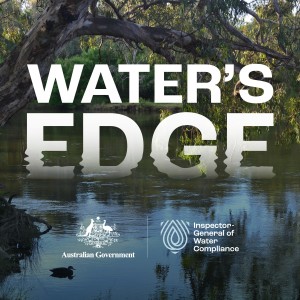 In the first episode of season 2, we chat to the Bureau of Meteorology's Matthew Coulton. Matt is the General Manager of Agriculture and Water at the Bureau and his job is to provide advice to agricultural and water agencies and businesses, and develop new products and services to increase the value and impact the Bureau provides to Australia's agriculture sectors. In this episode, Matt explains the role of the Bureau and its responsibilities under the Water Act as Australia's water information agency.
Visit www.mdbwip.bom.gov.au for more information about the Water Information Portal.