Thursday Aug 18, 2022
Who is the Inspector-General of Water Compliance, Troy Grant? And what role does the Inspector-General play in water compliance?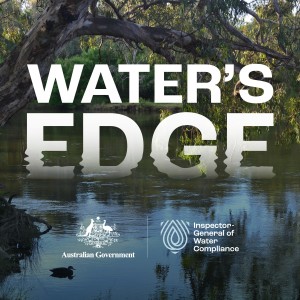 In this first episode of "Water's Edge", we meet Troy Grant. We learn about how Troy came to the role, and what his vision and purpose is for the IGWC. 
The IGWC aims to improve trust and transparency in implementing the Commonwealth's Basin water reform agenda, deliver greater consistency and harmonisation of water regulation across the Basin and strengthen Basin Plan compliance and enforcement.
Visit www.igwc.gov.au